PGA Jr. League brings friends, families and communities together through golf. Open to boys and girls ages 6-13, our PGA Jr. League program creates fun-filled, team golf experiences your kids won't forget with expert coaching from our PGA/LPGA Professionals! Our PGA Jr. League teams are open to players of all skill levels, from true beginners to competitive golfers. Kids will learn and play in a two-person, scramble format that fosters mentorship among teammates. Over the course of each season, we see our players grow in confidence, learn to work as a team and develop problem-solving skills.
SUMMER LEAGUE 13U
Our Team Registration Fee for Summer League is $200.  This covers the coaching fee for the 6 matches, greens fees and program/tournament administration. We also offer 3 free practices. The only extra fees you pay after registration are range bucket at practices or greens fees should we go on course.
2022 Match Dates : 
​
Match #1  Tower Tee  Sunday June 5, 4:00
Match #2 Fore Honor Sunday June 19 4:00
Match #3 Aberdeen  Sunday June 26,  4:00
Match #4  Fore Honor Sunday July 10 4:00
Match #5 Tower Tee Sunday July 17, 4:00
Match #6 Aberdeen Sunday  July 24,  4:00
*Matches are capped at 2 hours and 15 minutes at Aberdeen and Fore Honor and at 1 hour and 30 minutes at Tower Tee, regardless of how many holes a team has completed. 
2022 Practices:
Coach Jason's Teams 
Tower Tee Team #1 (Tee Tigers) – 7:00pm @ Tower Tee
Tower Tee Team #2 (Tower Powers) –  7:00pm @ Tower Tee
Practice dates and times for all teams are the same:
Wednesdays June 1,  22, July 6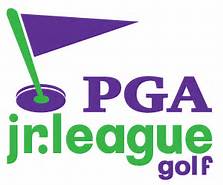 Deadline for registration is May 15th.