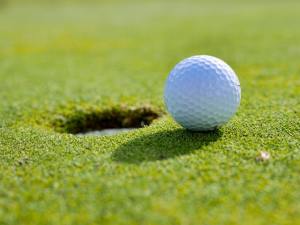 For better scoring our two-acre short-game area has two chipping greens, two bunkers and a fairway area so that players can practice situations similar to what they might face on-course. Tower Tee's unique "precision chipping range" affords players the opportunity to work on their mechanics and learn to calibrate swing lengths to precise yardages.
The 15,000 square foot practice putting green is shaped to allow for very specific practice. Portions of the green have some slope and undulation so players can practice reading breaking putts. Other portions of the green are nearly flat so players can also find an appropriate spot to work on their stroke mechanics with minimal slope influence. This area allows players of all levels to improve their putting skills and gain confidence.
Check back soon for more information & rates!