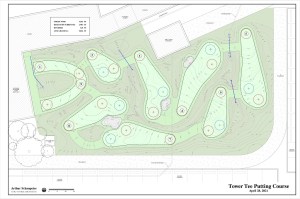 Our brand new putting course concept is adjacent to the clubhouse Top Tracer patio. A fantastic pastime for adults and families alike, this new take on "mini golf" will combine real golf putting with the miniature golf scale and length in the form of a nine hole course with two hole locations incorporated into each artificial green.
Players who want an eighteen hole experience will have two distinct loops of play. Whether you are looking to hone your putting skills or have fun with friends and family our putting course will be a fun challenge!
Check back soon for more information and rates!